Over time, some users have accumulated many emails on IMAP folder.
In addition, there may even be Outlook users whose IMAP PST files exceed the recommended limit for Outlook.
Users can connect to the IMAP server to archive emails through Outlook to free up the server space and the space of the original PST file.
The following is to archive emails through Outlook 2019.
---
First, create a new PST file to prepare archived emails.
In Outlook, select "Accounts Settings"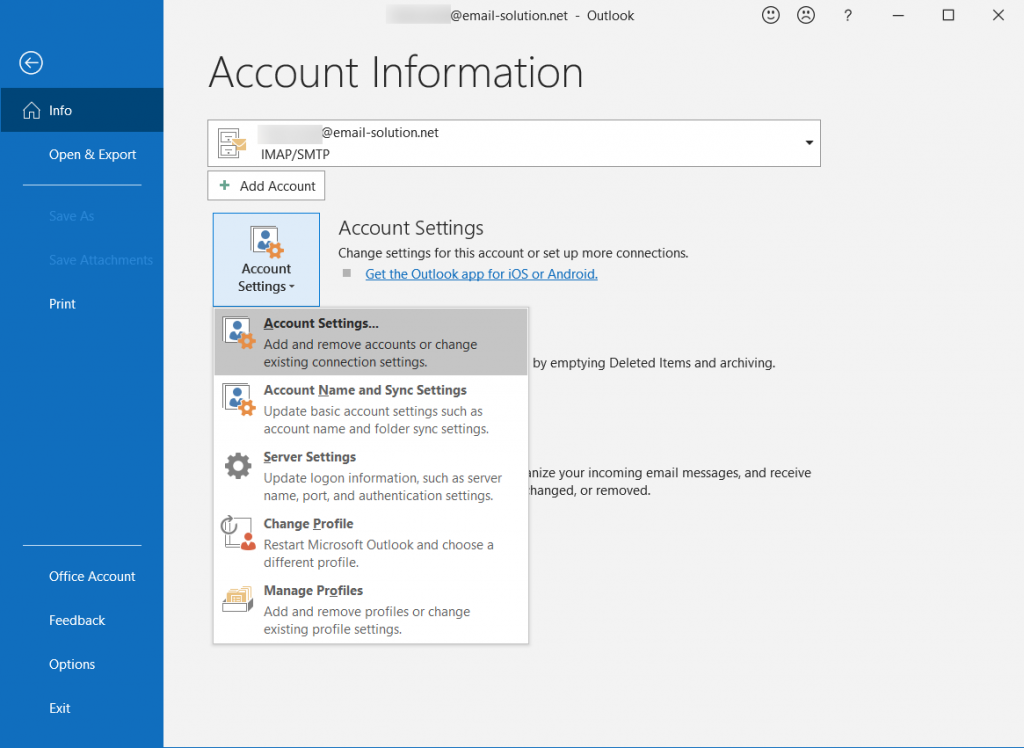 In "Data Files", create a new Data File (remember to back up this data file regularly)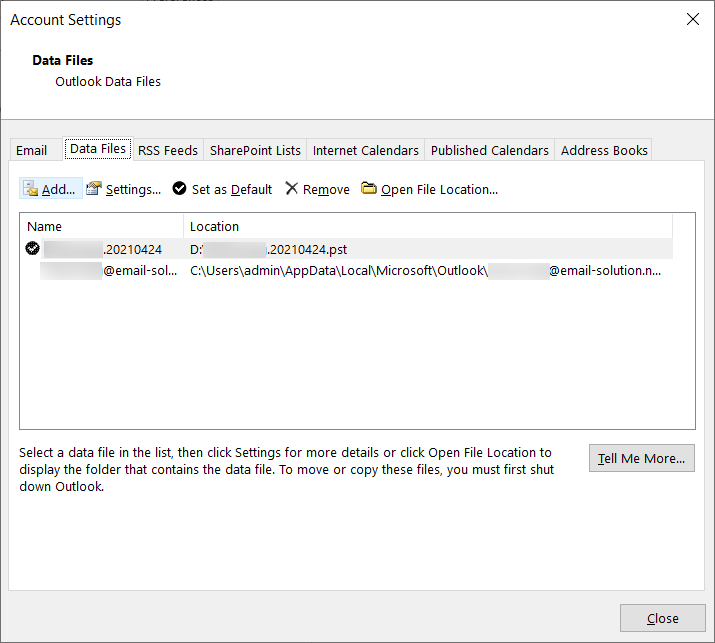 Then, inside "Account Information" , choose "Clean Up Old Items"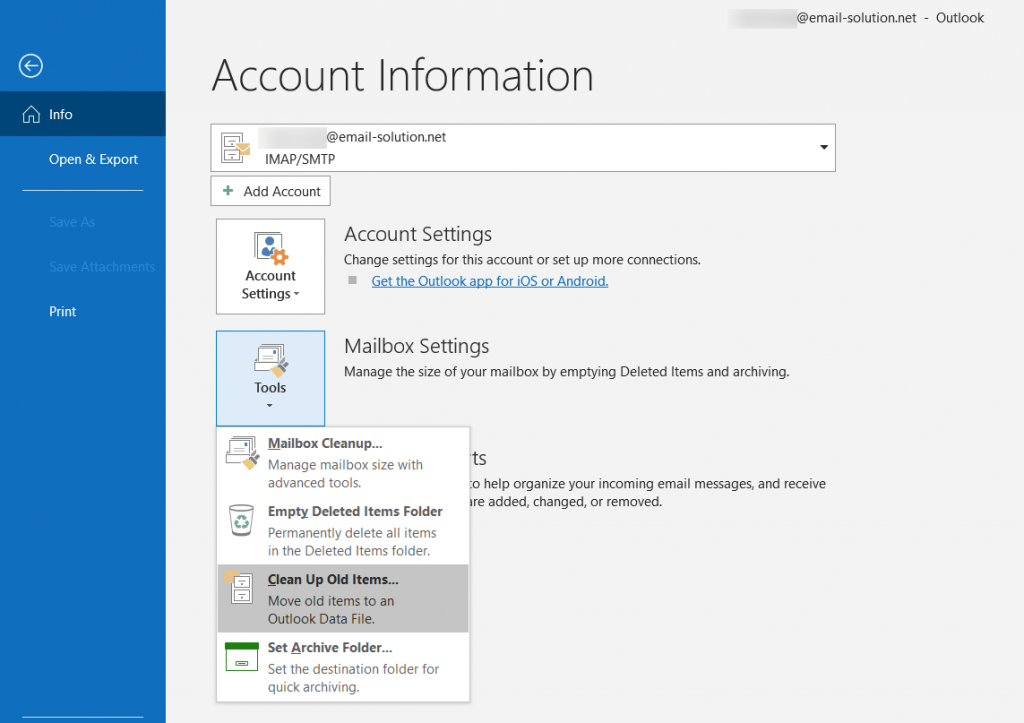 Choose the archive options (folders, archive items start date, and destination archive file)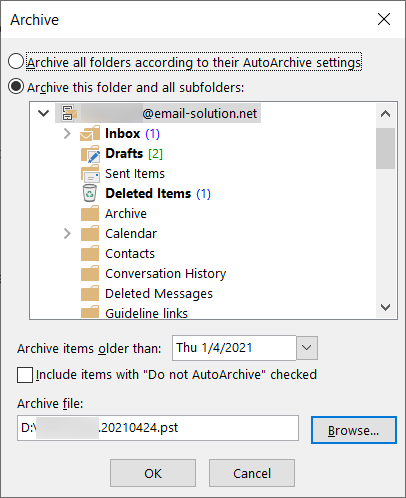 Then, wait until it completed.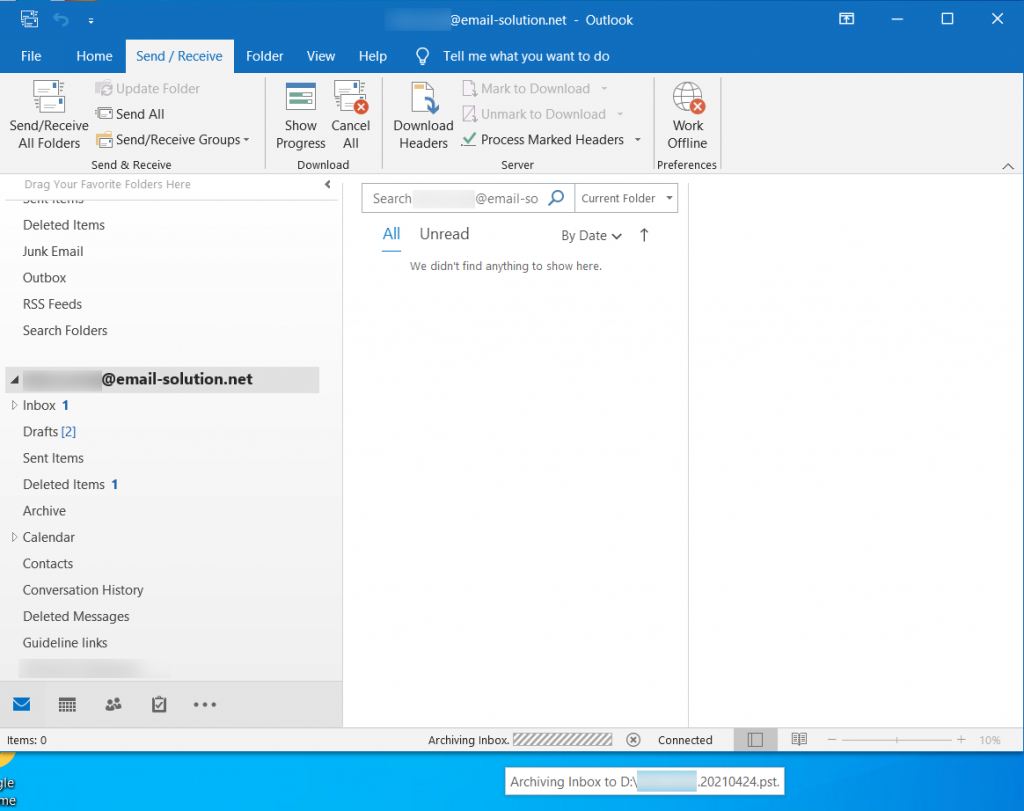 Reminder:
If it is because of Outlook PST file size issue, you may consider to create 2 (or more) new PST files, one PST file archives the largest mailbox folder first, and another PST file to archive the remaining emails. (Avoid exceeding the PST file size again in the new PST file)
Remember to backup your .PST files
Further Readings –
Reduce the size of your mailbox and Outlook Data Files (.pst and .ost)
https://support.microsoft.com/en-us/office/reduce-the-size-of-your-mailbox-and-outlook-data-files-pst-and-ost-e4c6a4f1-d39c-47dc-a4fa-abe96dc8c7ef
Repair Outlook Data Files (.pst and .ost)
https://support.microsoft.com/en-us/office/repair-outlook-data-files-pst-and-ost-25663bc3-11ec-4412-86c4-60458afc5253?ui=en-US&rs=en-US&ad=US