How to manage MySQL database in phpmyadmin
In the following, we will go through how to use phpmyadmin to manage MySQL database, firstly please login to direct admin. Here are the picture phpmyadmin in direct admin panel.


Click the phpMyAdmin


Once you success login to the phpMyAdmin, will like this.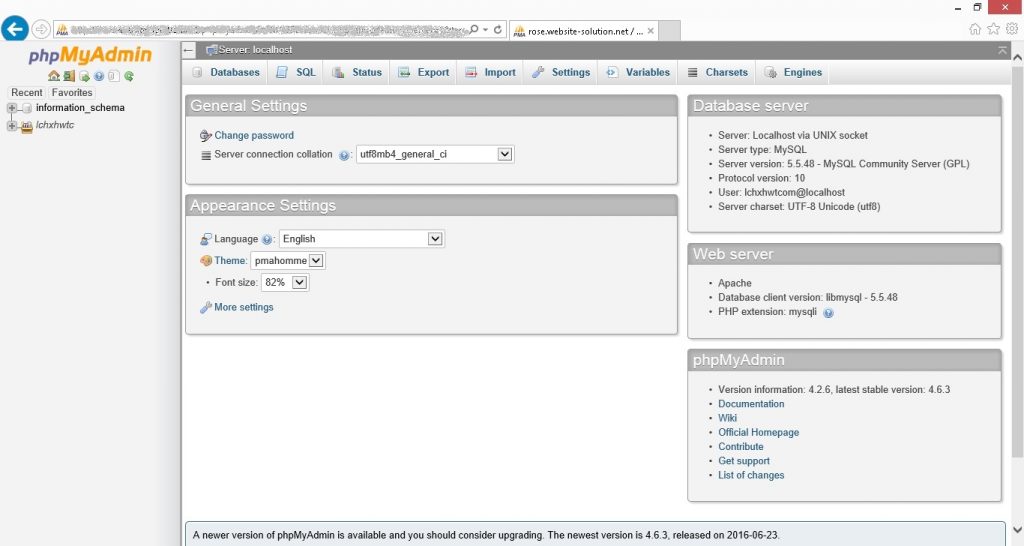 In this page, you may select the database which you need to manage.
Now, you may modify your table, data in phpmyadmin

You may in SQL page, put in SQL statement and click "go" to run.