Change user email account password as administrator
Log in to the SmarterMail platform as an administrator.
The picture below is the page after successful login. Please click more above and click Domain Settings.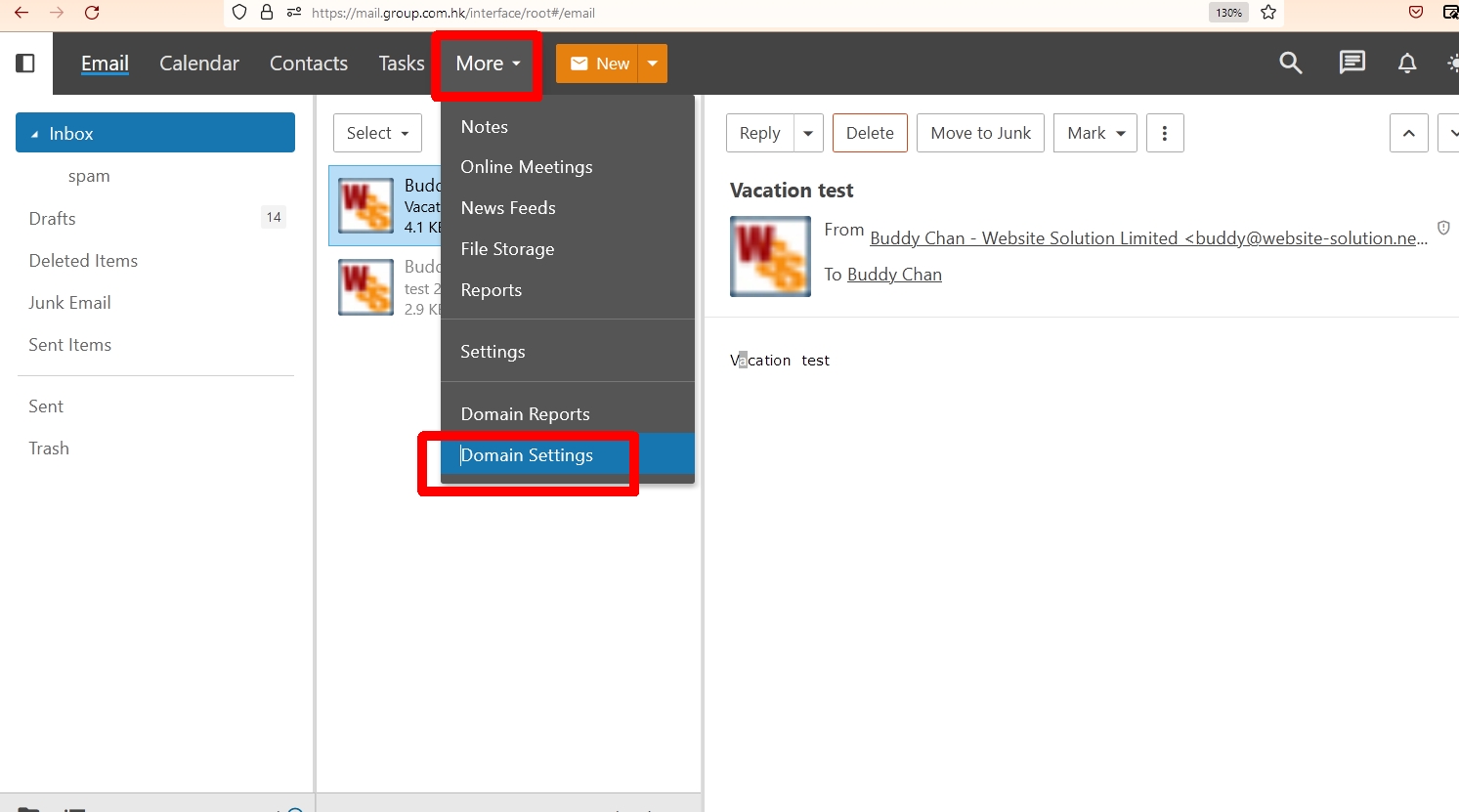 After entering Domain Setting, select Accounts and click directly on your email address (the following figure uses info@smart-email-test.com as an example)
Click [ : ] above and click Change Password
Please enter on this page
1. New password
2. Confirm password (re-enter your new password)
Click Save again and you're done.
The above is a demonstration of how to change the password of a user's email account as an administrator.